Here are a few of our projects that we think show how we can help you find your Outside Element. Each of these owners had a different objective, a different space, and we worked with them to create a space they would enjoy!
Take a look through the galleries below.
HOBBY FARM GARDENING OASIS
The owners live in Toronto but are gradually shifting more of their life to their farm property in the Grey Highlands of the Niagara Escarpment. They wanted to create a garden oasis around the farm house. Because of the elevation and that the owners aren't there full-time, we focused on drought-tolerant plants and ones that would provide high summer impact when they are at the farm the most.
Work done: Design, Install.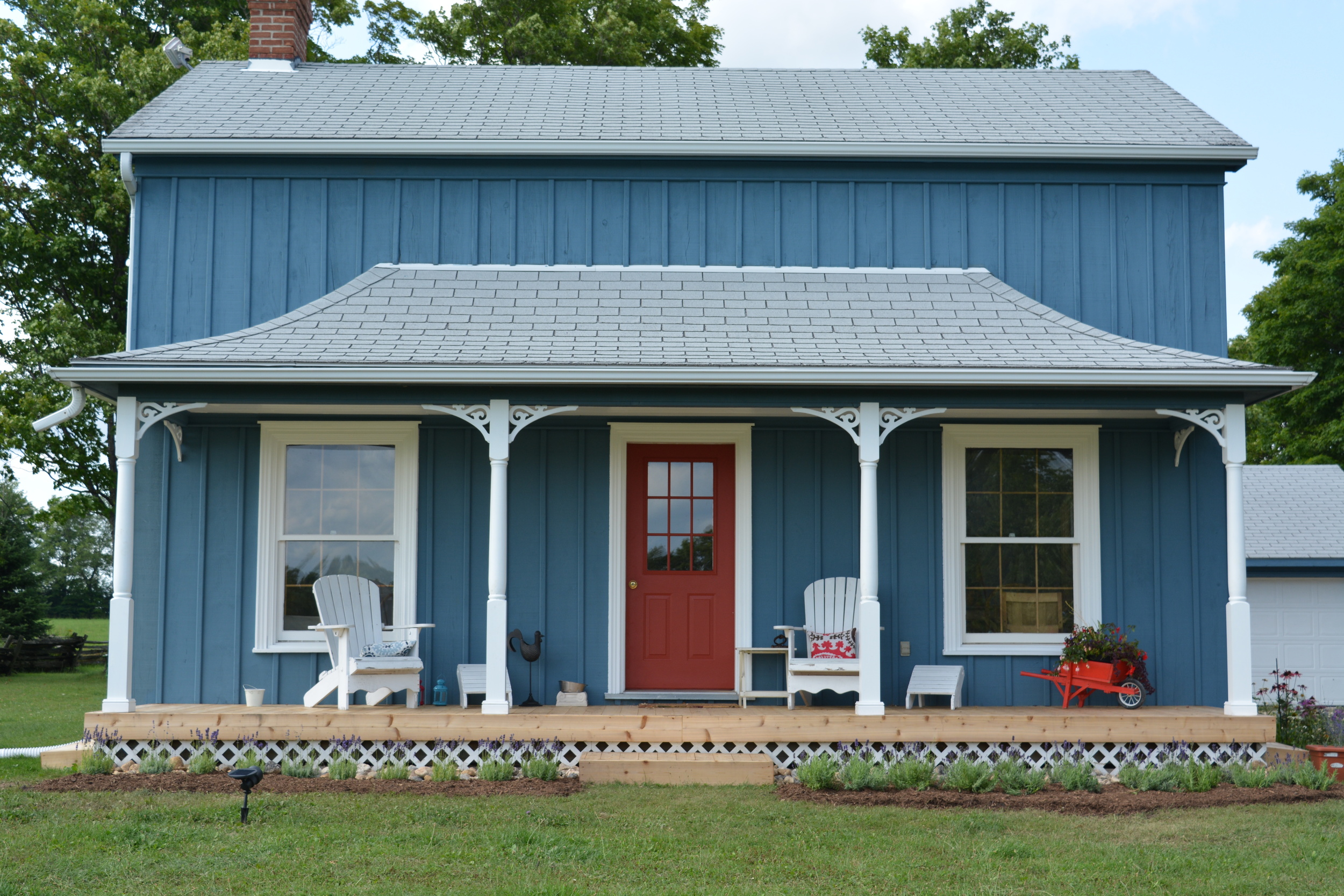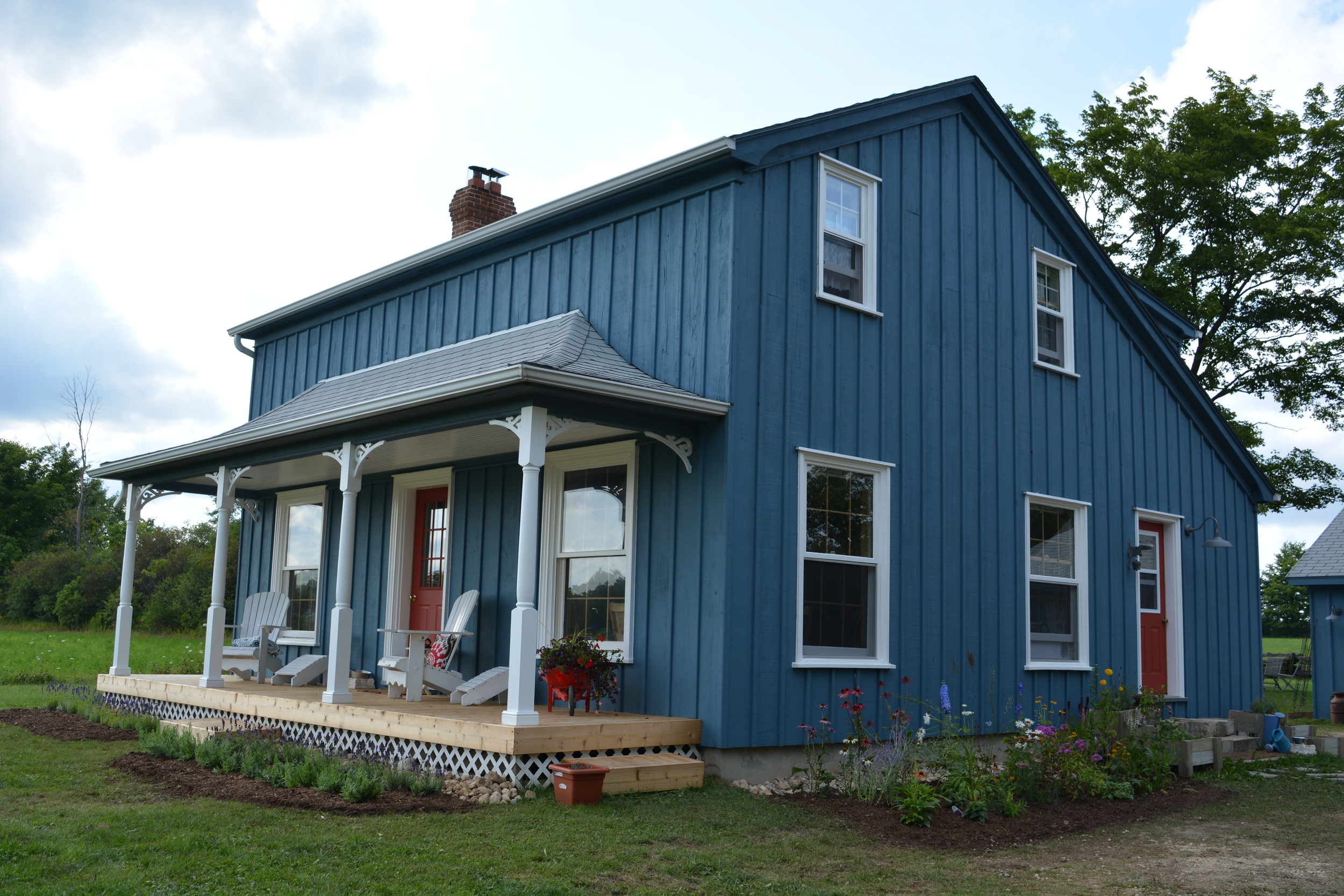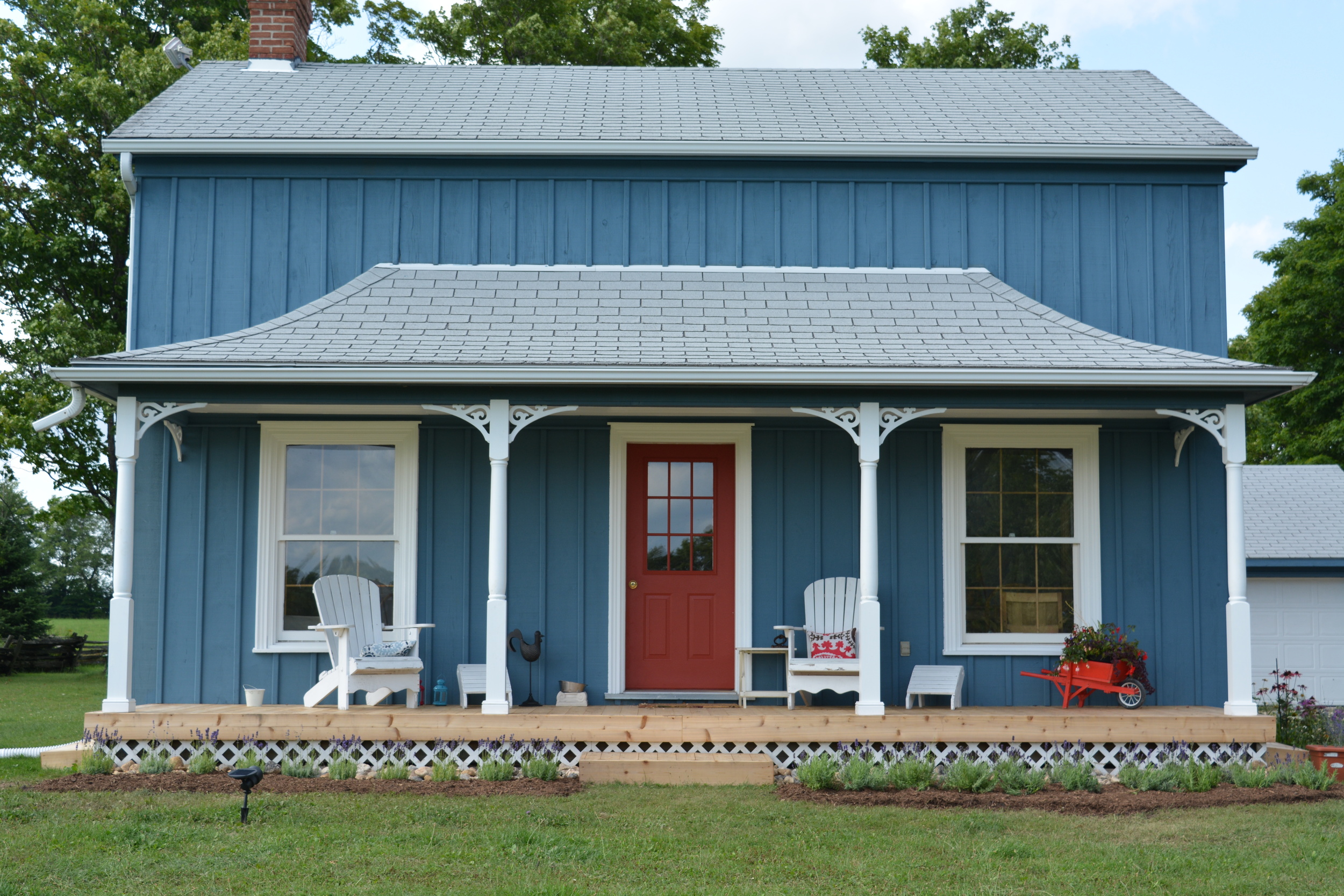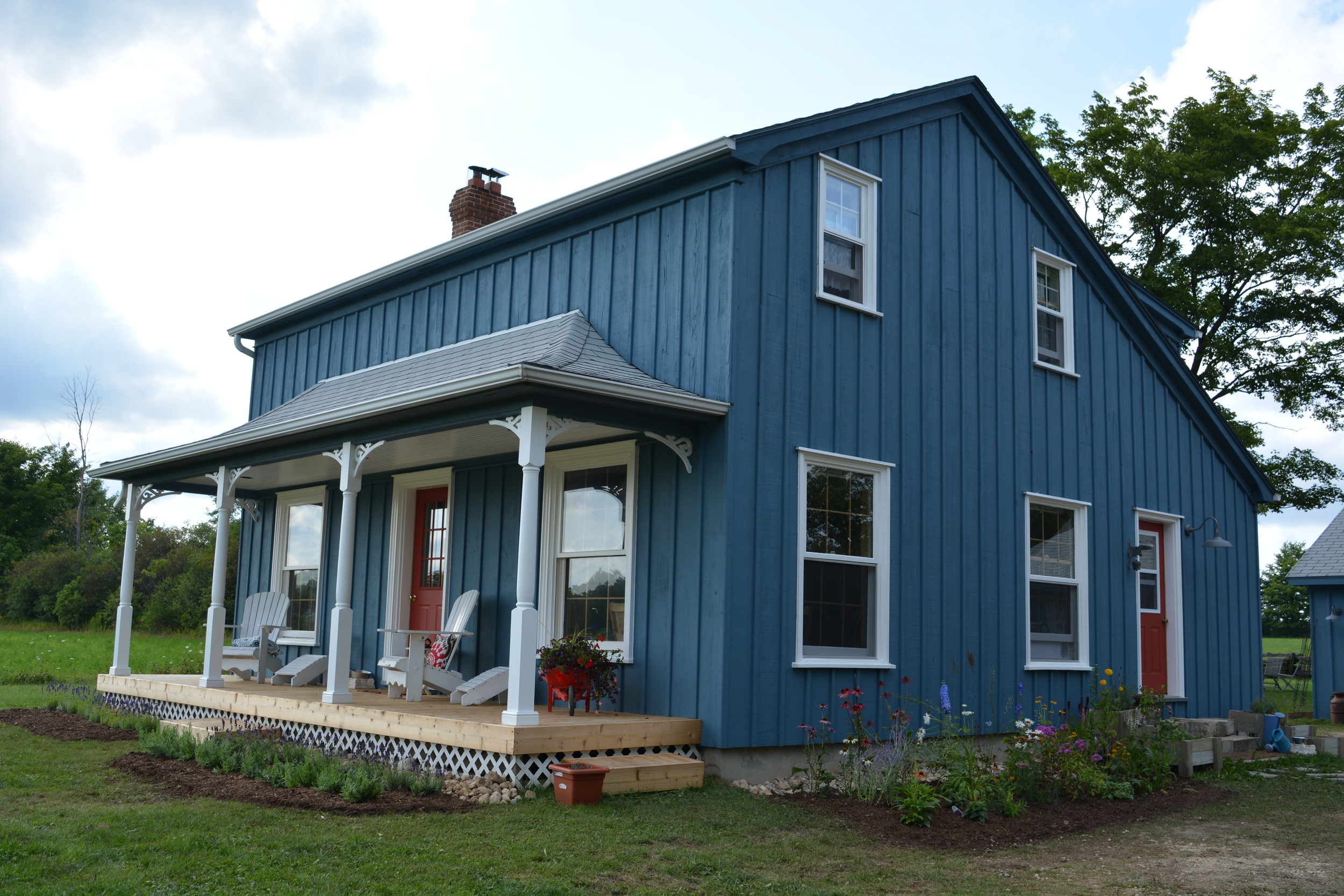 REAL ESTATE CURB-APPEAL
After nearly 40 years in their west-end Toronto house, the homeowners were downsizing to an apartment and selling their beloved house. To increase curb appeal, the outside of the house was tidied up with new plants in a garden bed at the front, weeding and edging, and the removal of a shrub that had grown out of control. At the back of the house, the objective was to create the feeling of greater size so prospective buyers would feel there was more lot and space to work with. The garden beds were redefined, pruned, and tidied up, new plants were added and new sod laid, and the walkway enhanced.
Work done: Design, install, tidy-up of front & back yards.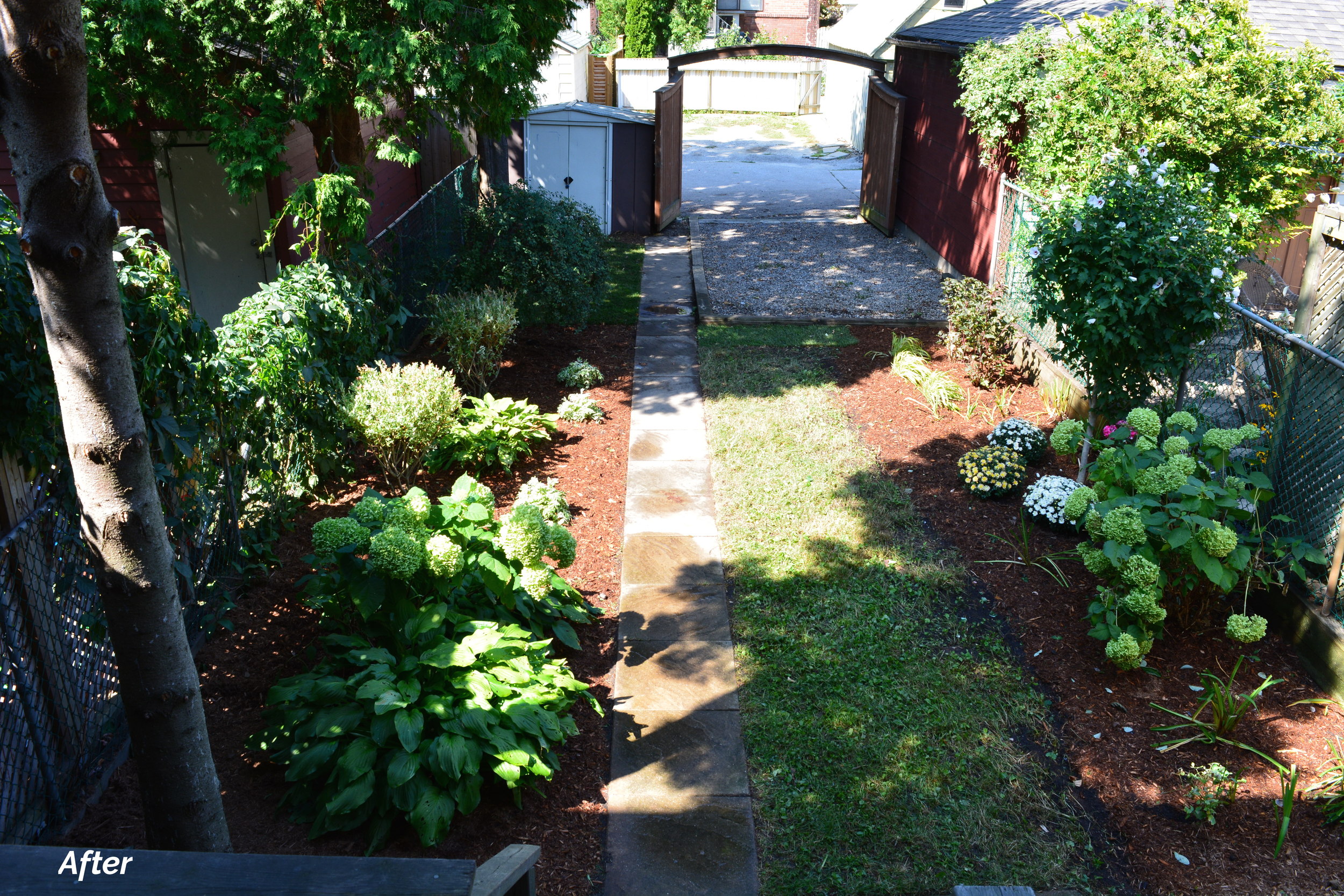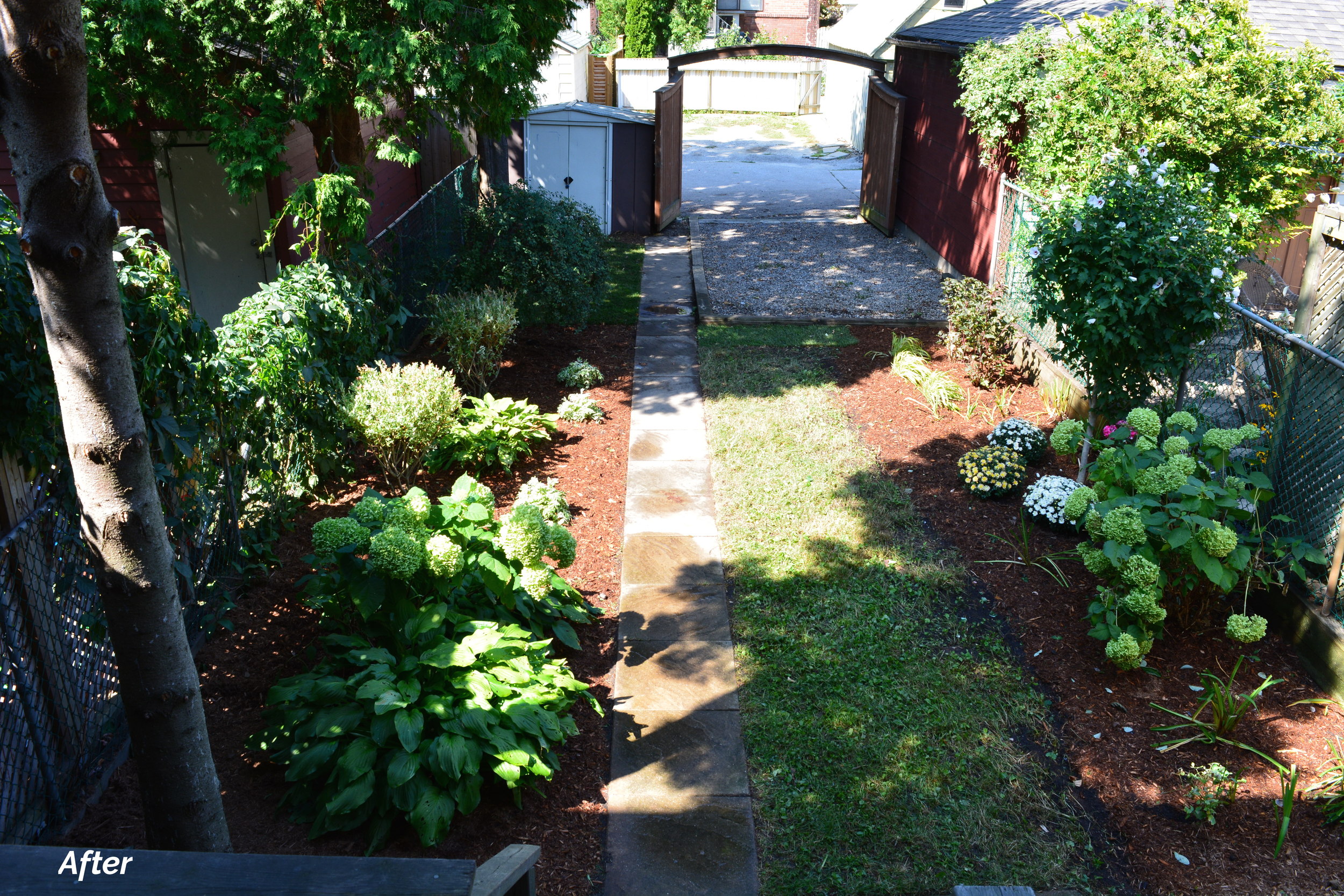 CALEDON ESTATE PROPERTY
The hardscape contractor brought us on to do the install and consultation for the plant material at the front of the house as part of a large, multi-year project. We designed, planted, and selected the annual materials that would complement the perennials in the design-plan. The large planters around the house were planted in the spring, and updated and refreshed in the fall to reflect the seasonal change.
Work done: Installation of shrubs, perennials; Design & installation of annual beds and annual planters.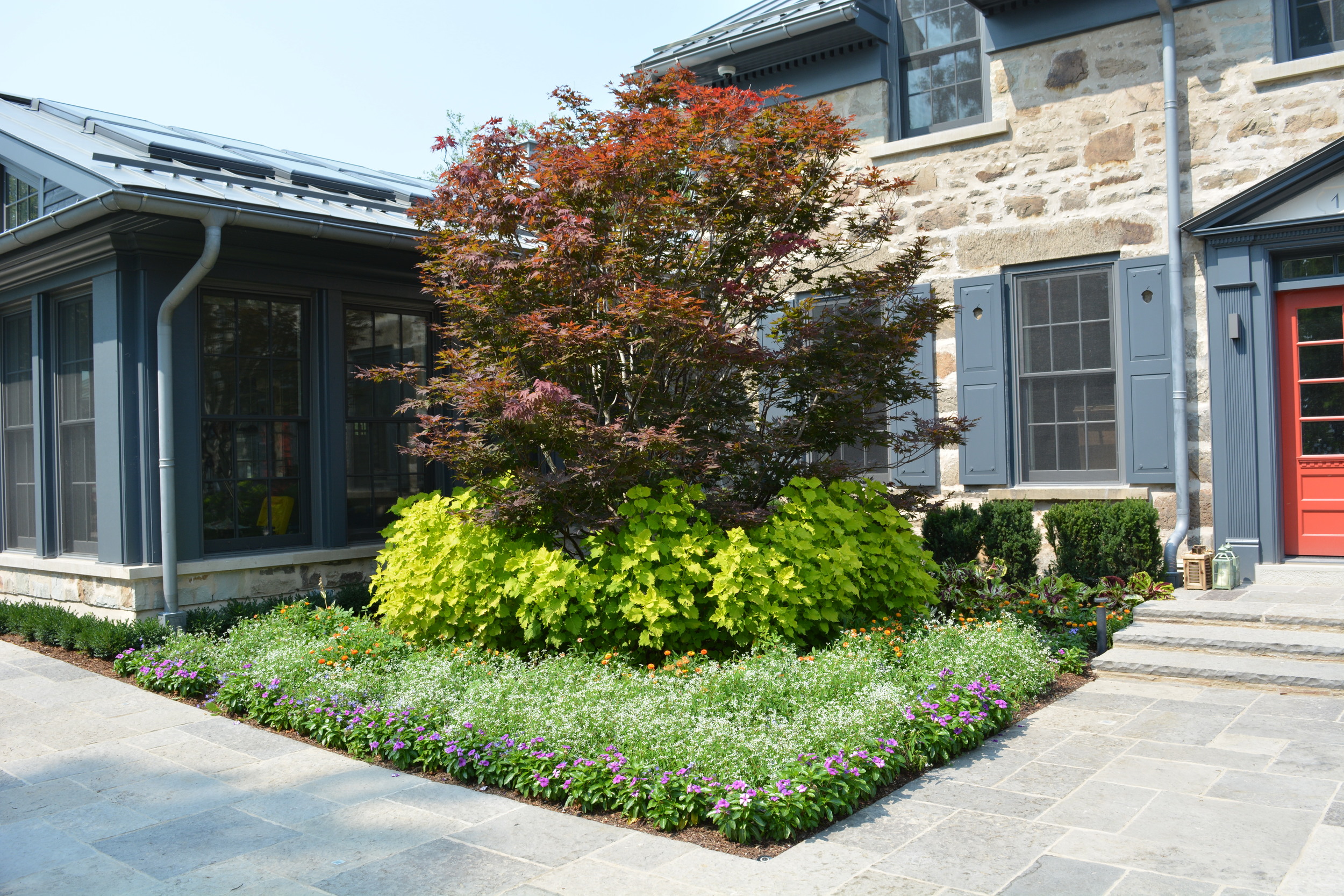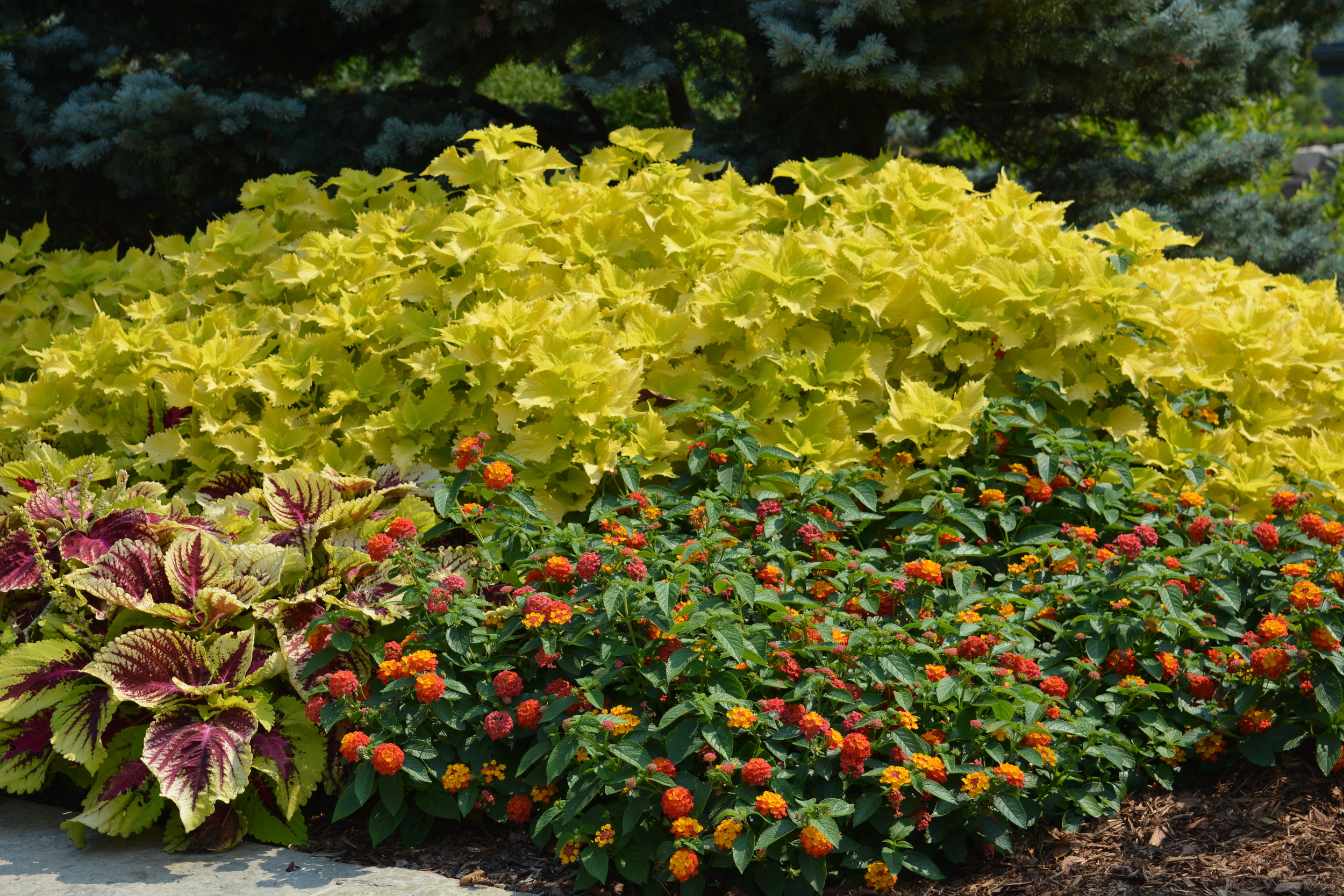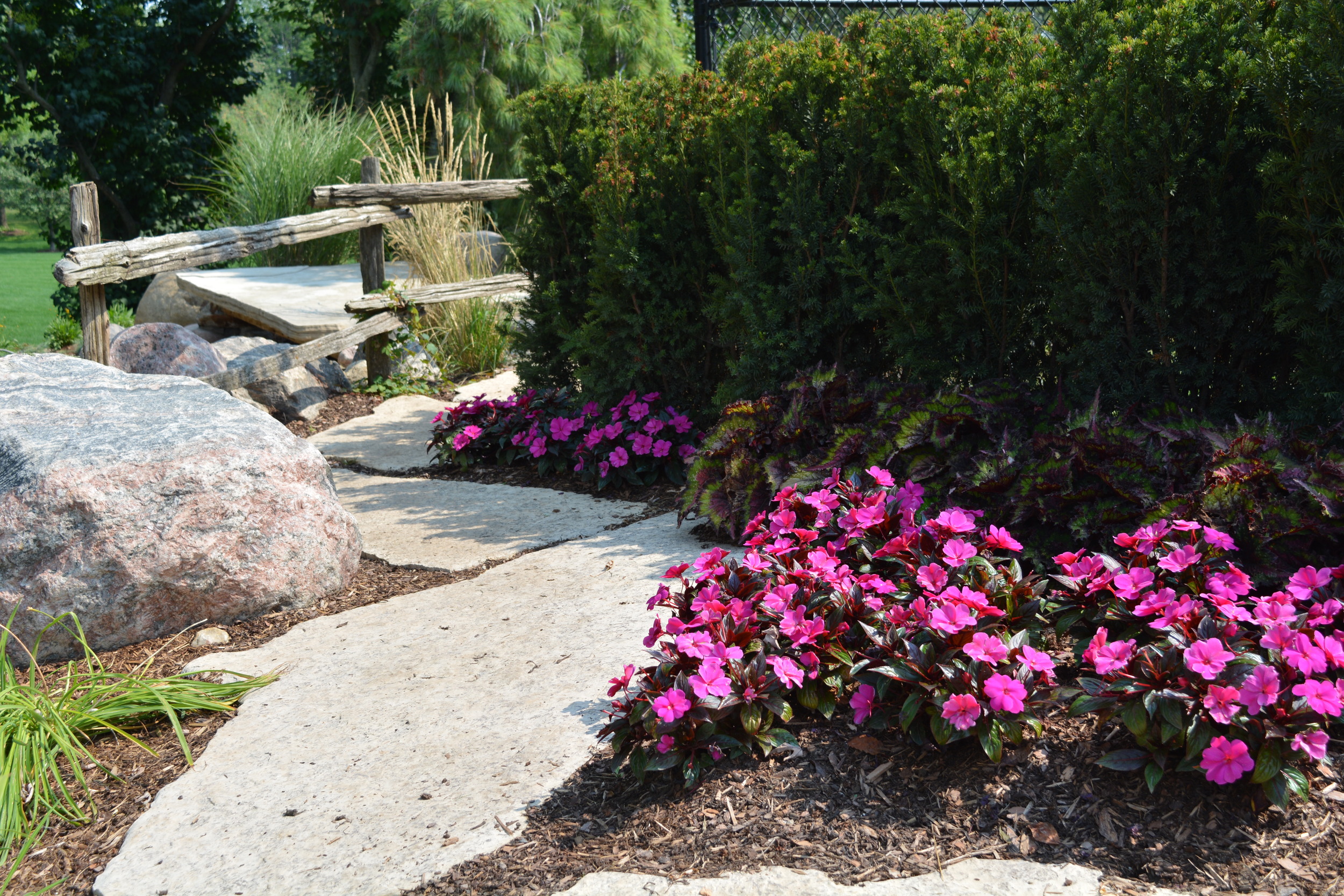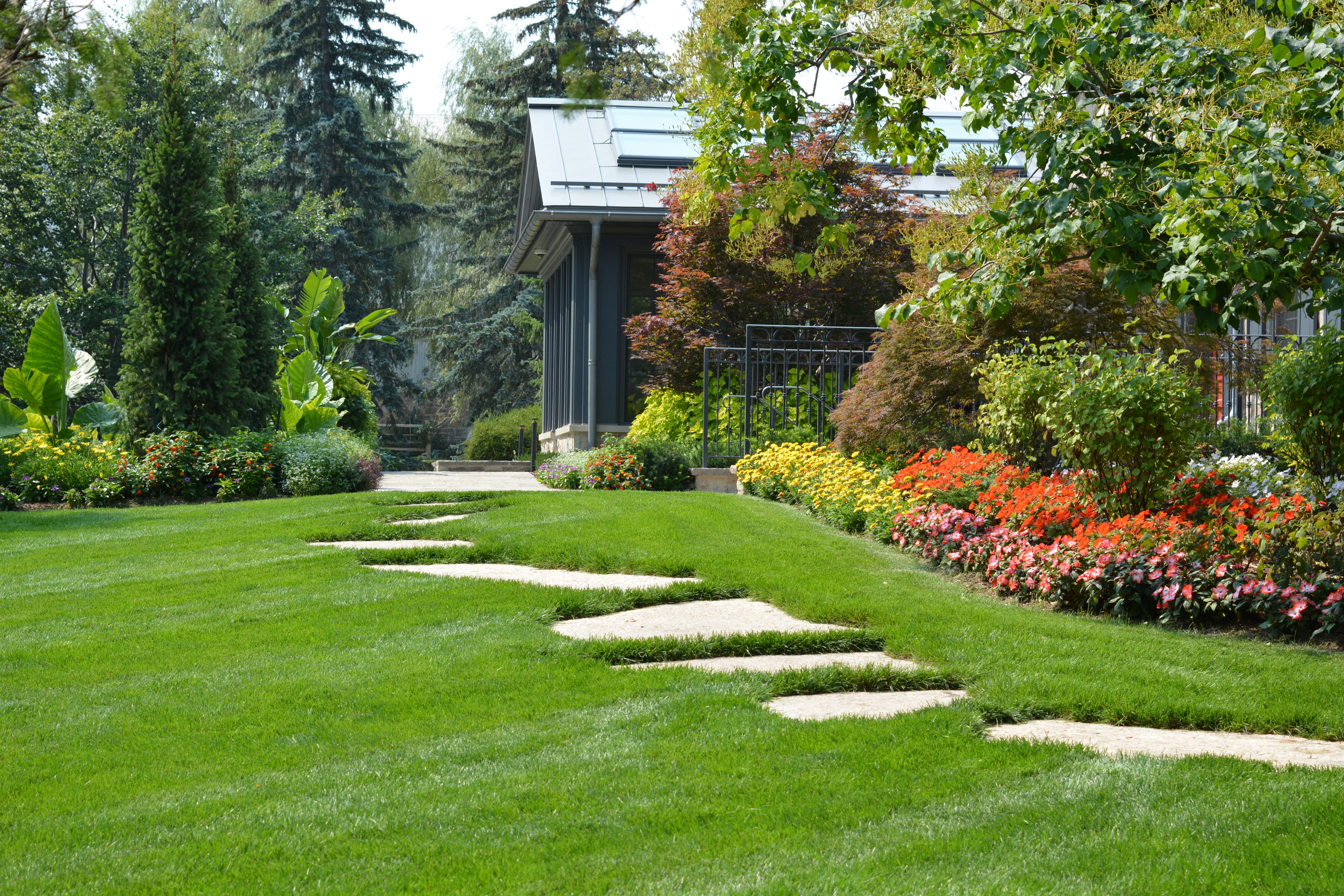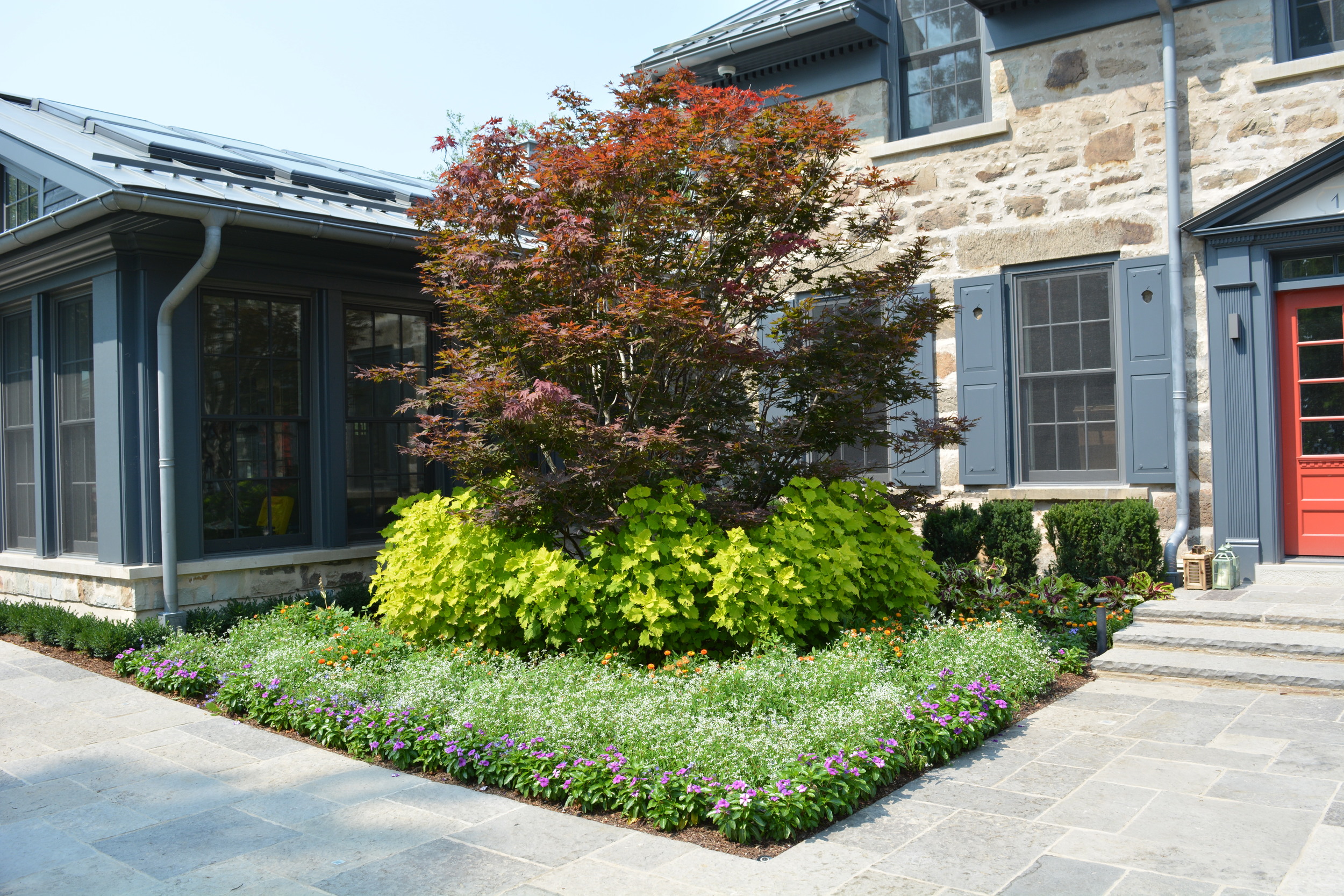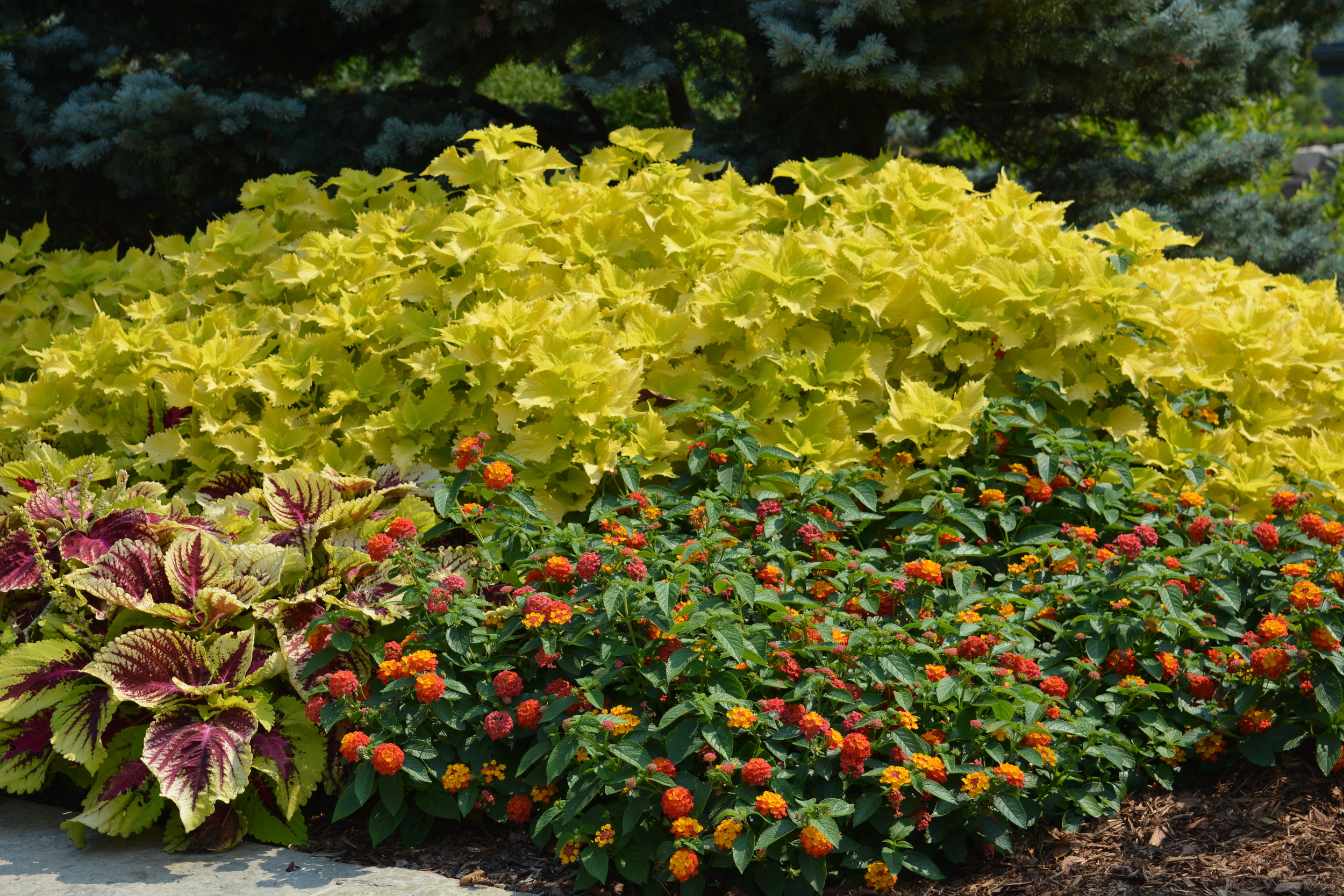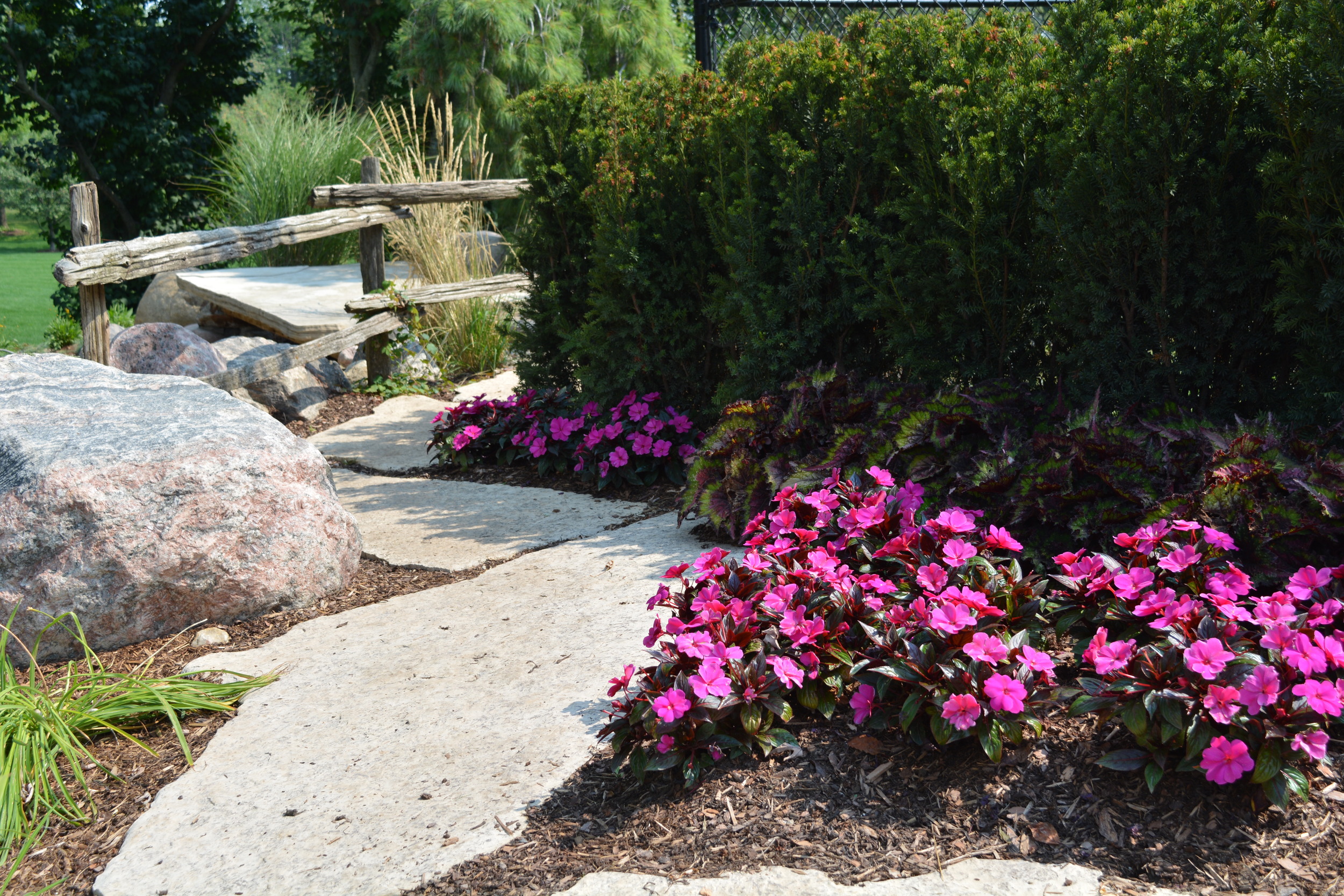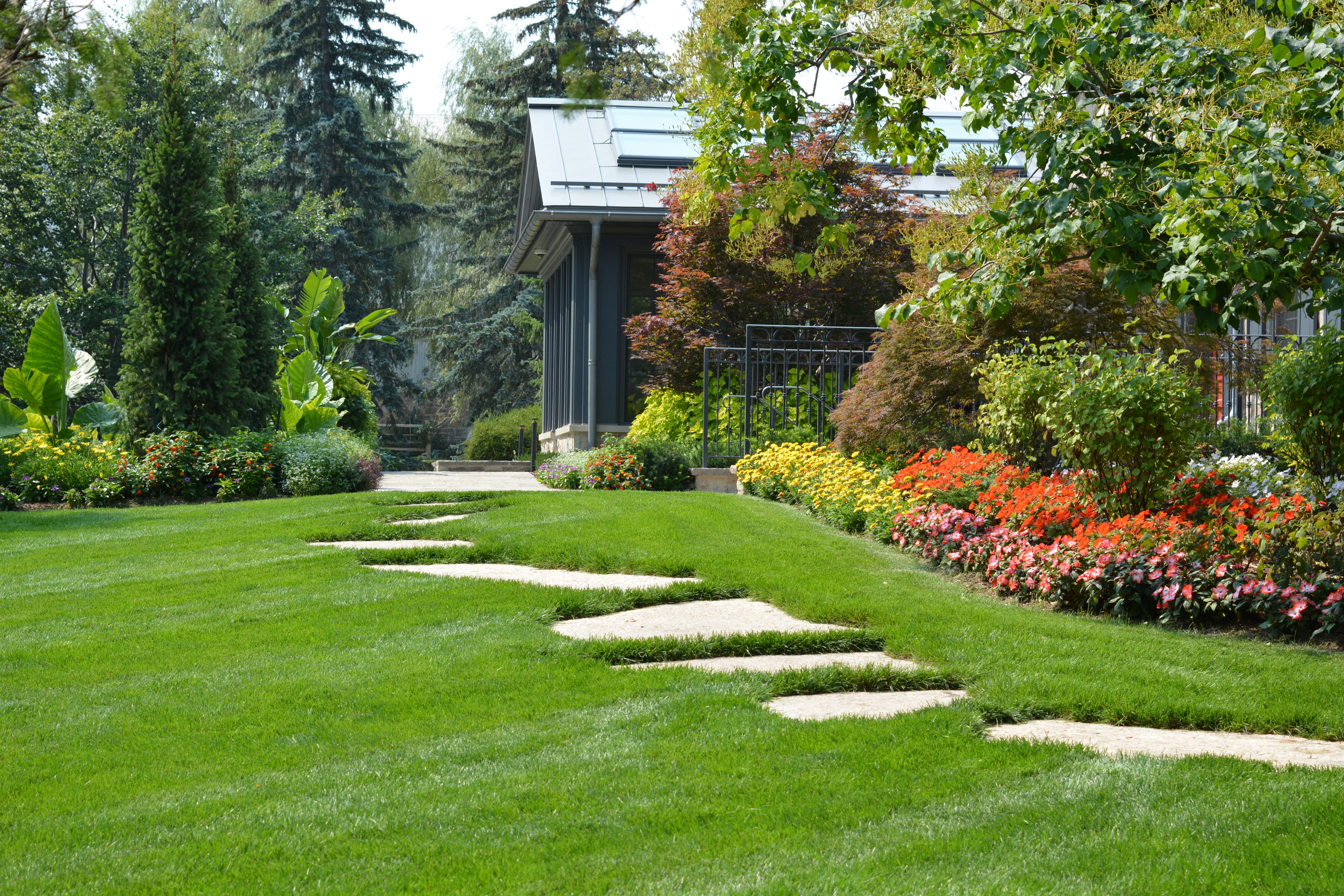 IF YOU HAVE A PROJECT IN MIND AND WOULD LIKE TO SEE OTHER EXAMPLES FROM THE OUTSIDE ELEMENT PORTFOLIO, PLEASE CONTACT US.